Score Graph updated!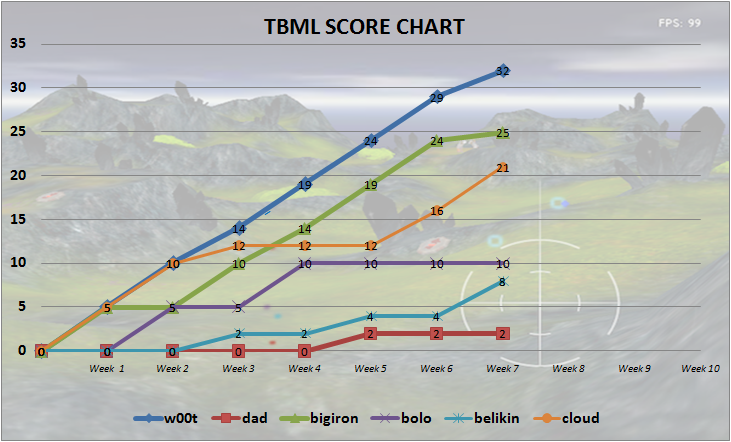 It's anyones game at this point. We have 3 more weeks to see who will be the four that go to the semi-finals. Right now, as of feb 11, the fourth from the top has 10 points. If one team won 2 games in a row with a 4 on 4, that equals 10 points right there. It's still anyones game!
We are having a game next week, so teammates and captains please keep in contact. If anybody is still having problems with the new master server please let me know!
PM me here or
cloudthinktanks AT hotmail.com
or skype me at: cloudattt