If you play TT on Vista/7, there is some information you will need to know. Some files seems to be placed in a different directory instead of a folder in the TT directory.
Most important: The game/server/prefs.cs and game/client/prefs.cs files are placed somewhere else then where they should be. If you download the Daz pack, you will have the client prefs in game/client/prefs.cs - BUT, it will not have any effect (the new pack has instructions for Vista/7 users on how to edit the TT Performance Tweaks)
To find your REAL client prefs.cs, open up you're main TT folder, then go to game/client. Once you are there, click the button on the top - "Compatibility Files"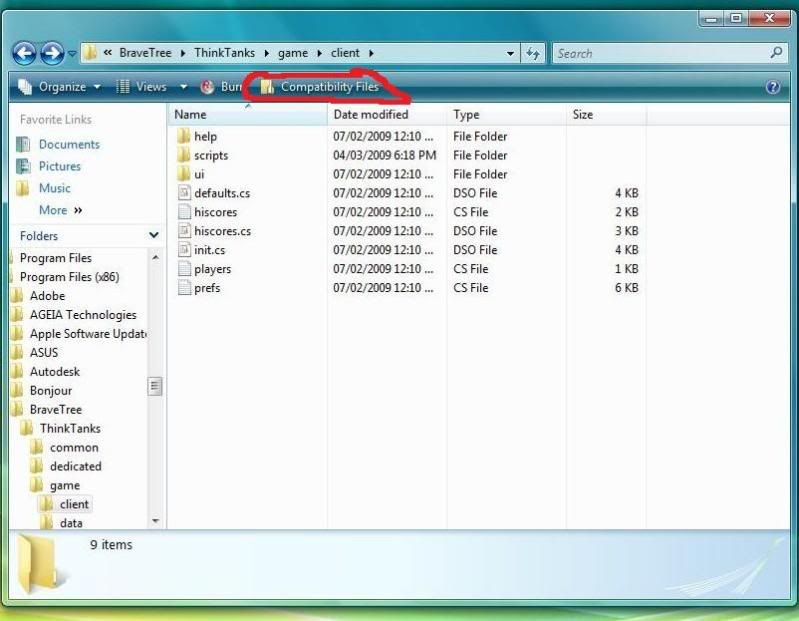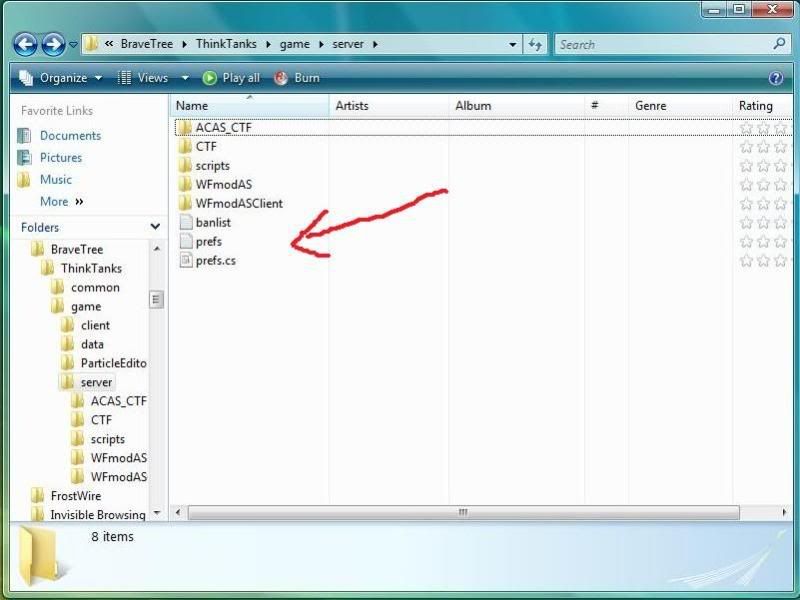 There you will have the REAL prefs and other files as well. So, make sure to tweak the packet rate settings in this one. (
http://www.planetthinktanks2.com/forums ... =14&t=1551
)
This also applies with .dso files.
So in general, if you can't find a file you're looking for, try clicking the "Compatibility Files" button to see if its there.