1st Game (4 v 4)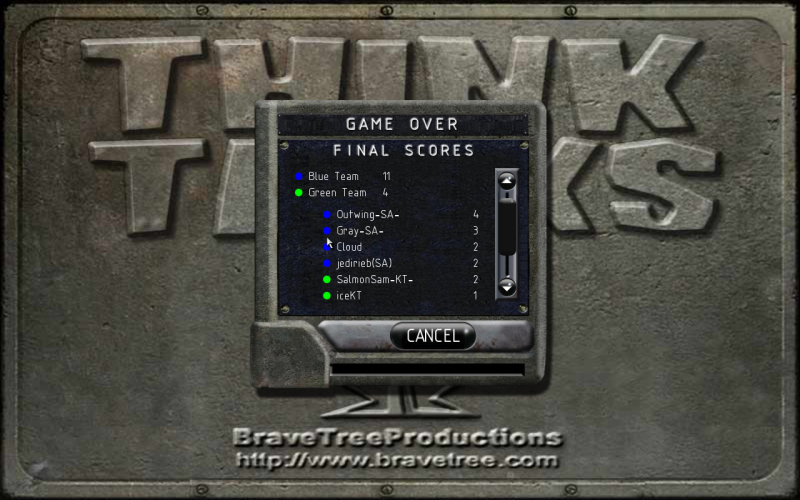 2nd Game (3 v 3)
Very good games KT. You two came out much higher than I thought. Thanks for all the SA that showed and played (Djbreaka, Gray, Jedi, Darkangle, Cloud, Outwing) . It proves that we are still an active army and that armies can come together to play. A few tips though next time KT...
The games were suppose to be 4 on 4. In league and wars/scrimmages, that rule applies even if a team fails to have four players. SA could have continued to play 4 vs 3, but to me, that would have been not fun. Next time make sure you save time for at least two games. Thanks.
Also, you cannot recruit new players at the last second. I am glad Ice Mom, as a leader, stayed truthful and didn't let last minute recruits come in and play.
All in all, great games. I hope SA can scrimmage with you again. You proved that you are a active army that can bring together players and play well. GG's.
Also wanted to thank Phobik for his time in creating a server for us to play in.